Yeast infection is very common in women, but it is found in men too. Most of the men may not experience any symptoms. A few men may have mild symptoms and others may have severe symptoms. The symptoms of yeast infection in men must not be ignored. It may get worsened and may cause a lot of pain and discomfort if left untreated. It is better to treat yeast infection in men at early stage to stop spreading of the disease.
Diflucan & Yeast Infection in men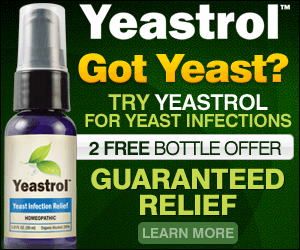 There are many treatment options for treating yeast infection in men. The treatment options depend upon the severity of the infection. If it is mild or moderate it can be treated effectively through natural remedies. Natural remedies include applying coconut oil, eating yogurt, eating garlic, applying garlic paste etc. Over the counter medications are also available for male yeast infection. Over the counter medications include topical creams to be applied on the affected area and oral antifungal drugs. It is better to go to the doctor and get it diagnosed first.
Diflucan Treatment
Diflucan is the most common drug prescribed for treating yeast infection. It is an antifungal drug that is very effective in killing Candida that causes yeast infection and other fungi. The major ingredient in Diflucan is flucanazole and it is one of the 'azole' drugs that are used to treat fungal diseases. Diflucan gets rid of Candida by breaking its cell walls until it dissolves. There is a general belief that Diflucan is effective only for vaginal yeast infection. Males often get the doubt, 'Can males take Diflucan'. Yes, males can take Diflucan and it has been proved to be effective in curing male yeast infection.
The dosage of the drug varies from one person to another depending upon the intensity of the infection. The drug is available in higher dosage as well as lower dosage. The doctor may prescribe a single pill of higher dosage or three pills of lower dosage. The lower dosage pills are to be taken for three consecutive days. The symptoms and the severity vary depending upon the cause of men yeast infection.
Diflucan is a FDA approved drug and is safe. It is true that all drugs may have one or more side effects. Diflucan is not an exception. There are some side effects like headache, dizziness, diarrhea, pain in the abdomen, heart burn and loss of taste. These side effects may subside after some time. If there are severe symptoms like nausea, vomiting, lack of appetite, tiredness, difficulty in breathing, itching, bruising and swelling, doctor must be contacted immediately. This drug should not be used by men who have kidney and liver related diseases.
Diflucan should not be taken along with other drugs like cisapride. The patient should give a full list of the other medications he is taking to avoid unnecessary side effects.
Diflucan is an effective drug to treat male yeast infection. It is a good yeast infection treatment. A single drug can cure the infection. It is best to take Diflucan to avoid recurrent yeast infection. If right personal hygiene is followed along with Diflucan, you are sure to get rid of yeast infection.
Category: Diflucan